Principal Message
Dear Students/Parents,
C. M. J. College has a glorious past. It was established in the year 1969. Rapid progress through the last 48 years has been a part of its legacy. In these years, we have made rapid progress in building up intellectual capital as well as state-of-the-art infrastructure. Our faculty team full-time teachers and many visiting faculty. The faculty and staff are committed to nurturing the young students, inculcating in them a sense of greater sensitivity and ability to compete in the changing environment. However, while enhancing their competencies, they are reminded of their social responsibilities.
The College has not only continued its academic pursuit by producing high quality students and research, but also expanded into various other streams of education such as Community College to become a comprehensive centre of quality education in eastern India.
M. J. College, Madhubani is a constituent college of L. N. Mithila University, being the old constituent College and the best known institution under the University umbrella. Known as C. M. J. College, Madhubani earlier, the College, over the past several years, has taken plausible strides ranging from successfully organizing several national level seminars to venturing into newer areas such as Community College, in the pursuit of knowledge.
The college ensures complete development of the body the mind and the soul. According to Swami Vivekananda, "Any thing that makes you weak physically, intellectually and spiritually is to be rejected as poison" We have declared our campus "PAAN MASALA, GUTKA and TOBACCO FREE". No one is allowed to use these banned items within our premises in case of violation, necessary action would be taken.
While we take pride in the infrastructural facilities that we have succeeded in providing to our students in recent past, we always strive to do better. We are very much aware of the expectations that our students have from us. I personally assure you that we will do our utmost to make your stay in C. M. J. College a rewarding and memorable one. I believe in non-close door-friendly and congenial atmosphere among all sections of C. M. J. College community, be it the teaching Faculty the Non-Teaching Staff or the Students. All problems & issues are openly discussed and reached to a healthy solution.
.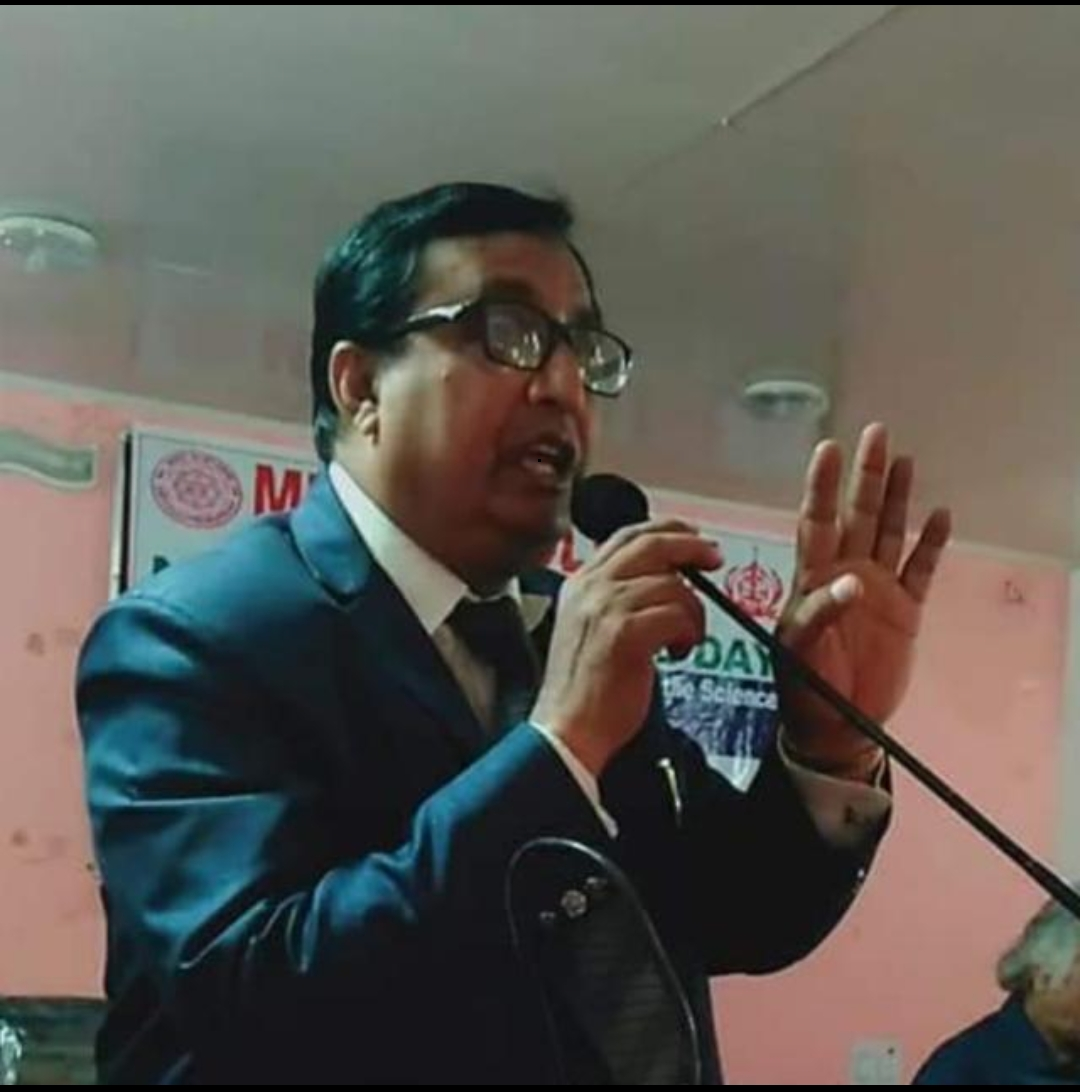 Principal
Dr. Md. Rahmatullah